Case study: Special Torx Punch
Do you need help with your tooling?
A new customer was looking for a solution to their special torx punch,which was rejected by their current tooling supplier, saying that the design was not achieveable,even if they can make the shape, the tolerance will not meet the requirement of ±0.005mm



This helpless technician then came to us, and luckily, Broad World has the experience to help him.
We have talked to the customer regarding the strength environment and the critical feature they would like us to secure.
Based on our experience, we re-designed the structure while maintaining all the elements our customer needs. The ±0.005mm contour was secured with our Agie Charmiles Wirecut machine performing 4 times cut, effective on all point body, with a perfect fit-in head design strengthen with industrial glue.
At first, the customer was not sure whether this would work, since they've never considered the punch to be a separated structure. Broad World is happy to supply him a sample, and finally the customer was satisfied with the result.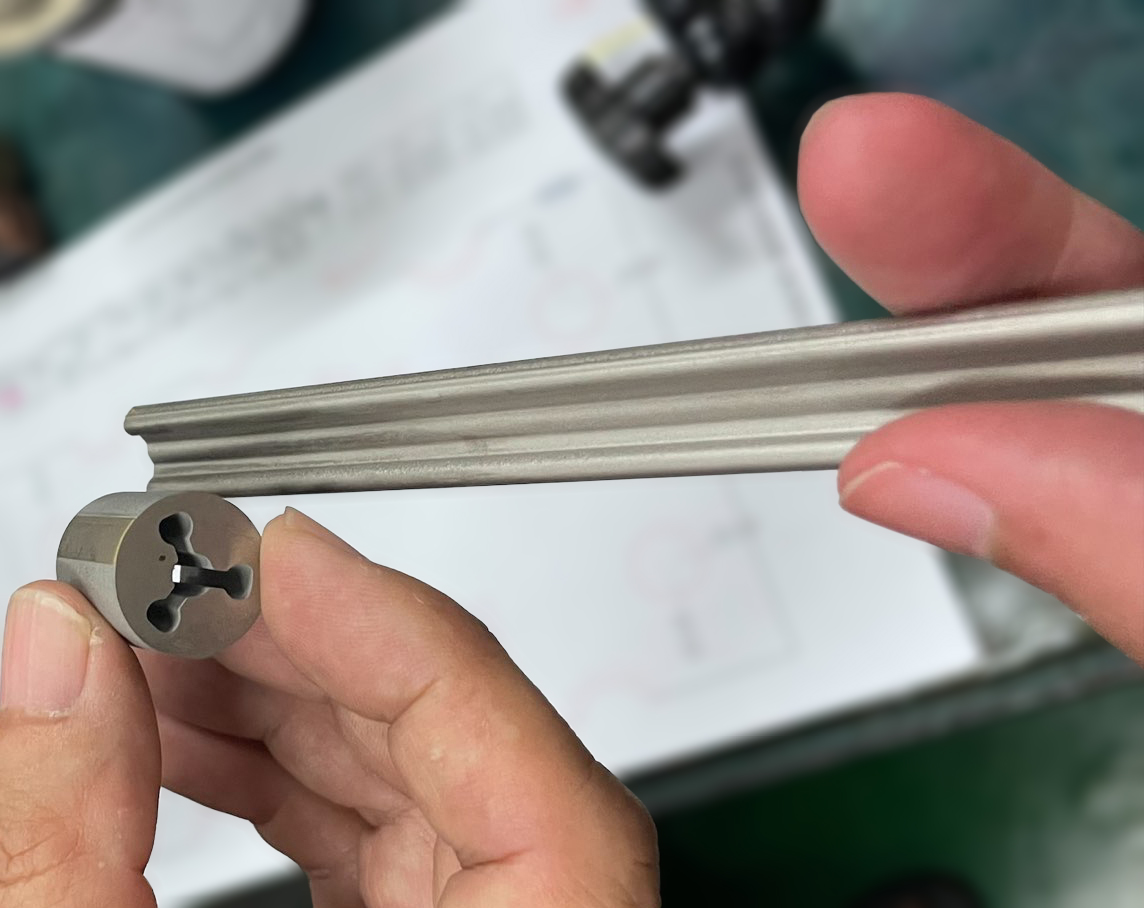 Do you need help with your toolings?
Contact Broad World Precision at once, let us be your help!
email: export@broad-world.com